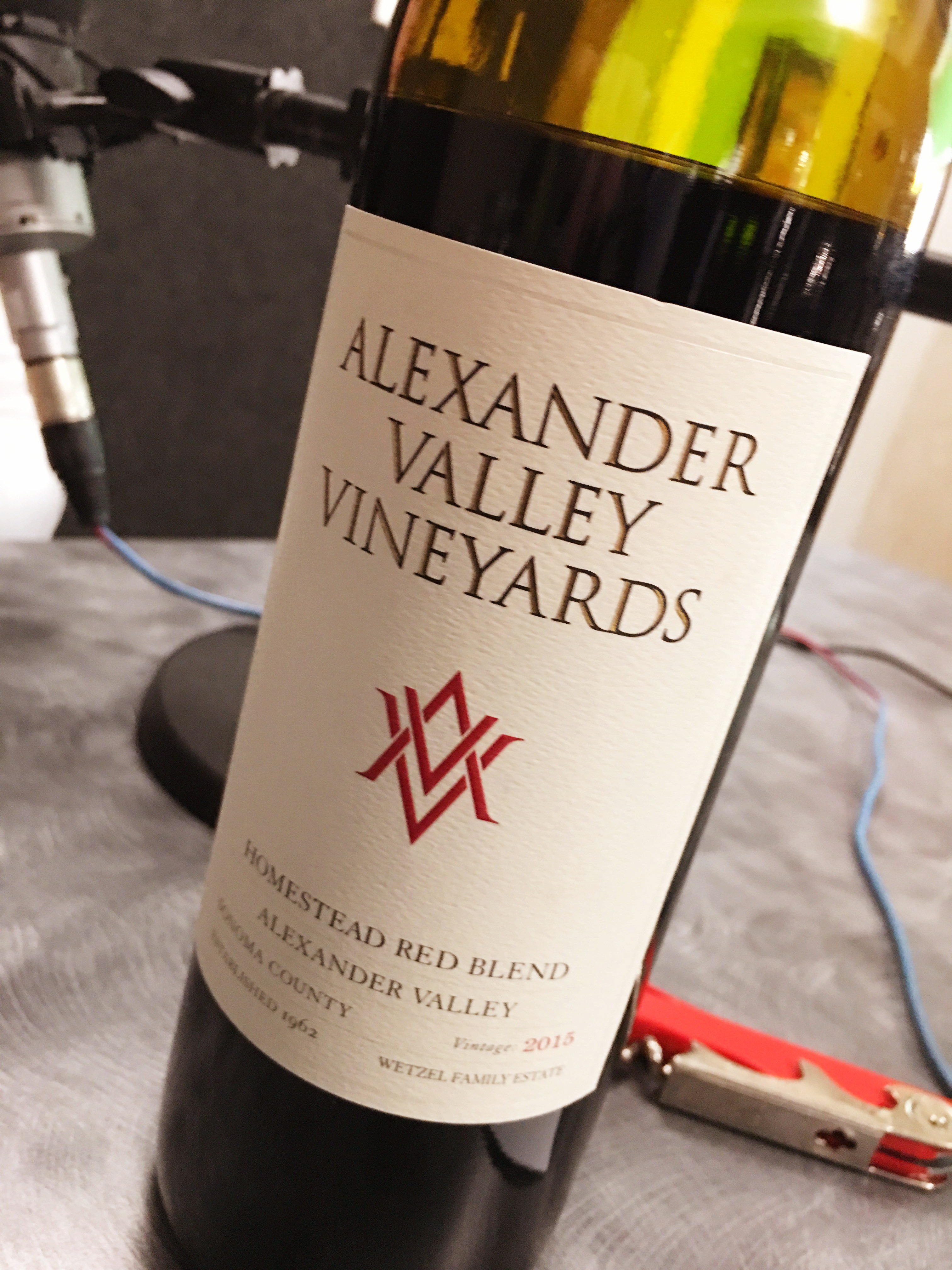 I admit: I enjoyed the rest of it with my co-host, Serena, during our weekly Tuesday radio show on KSVY 91.3 FM (5PM-7PM!). Who doesn't love a tasty, easy to drink red blend that pairs well with good friends and food? C'mon, everyone loves a wine like that!
That's exactly what I'm going to share with you today!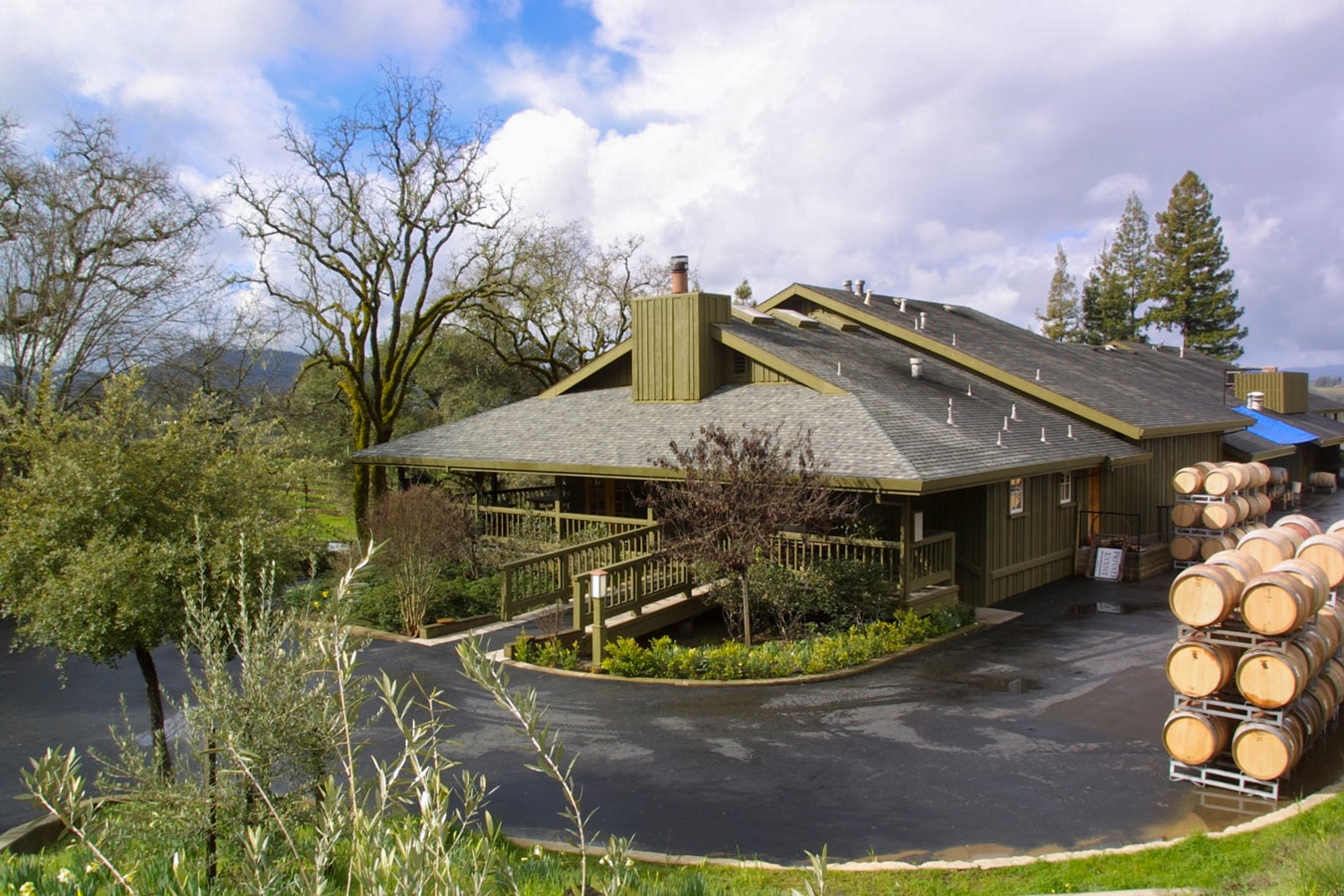 The winery and tasting room at Alexander Valley Vineyards. (Courtesy photo)
Alexander Valley Vineyards: A Family Affair
I've been to Alexander Valley Vineyards once – about four years ago with my father on an afternoon road trip to explore a few wineries we hadn't visited. During the visit, I really got the feeling that it was a family affair – from the way the staff worked together and with customers, to the relaxed, homestead like atmosphere of the property.
And it is indeed just that: a family affair.
Alexander Valley Vineyards (AVV) was founded as a mere family project in the early 1960s, when the Wetzel family purchased a section of farm land in the then rural Alexander Valley, an area just northeast of the Sonoma County town of Healdsburg.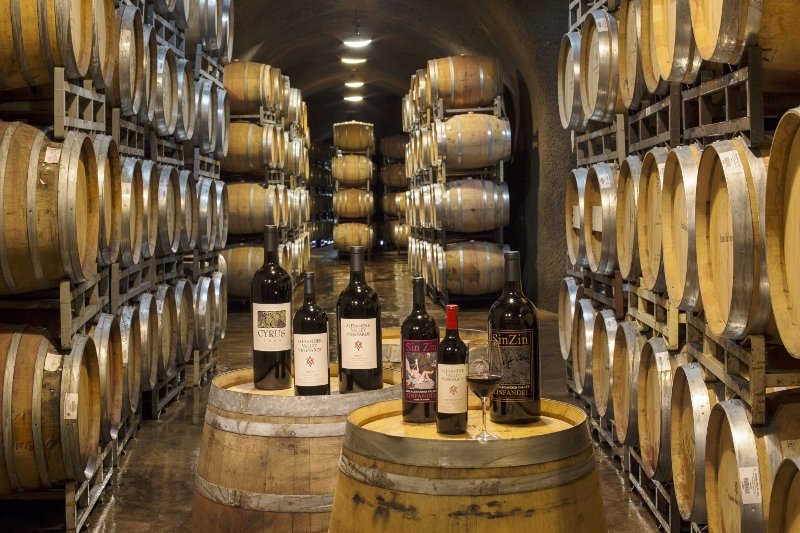 The wine caves at Alexander Valley Vineyards. (Courtesy photo)In 1966, the family (literally the kids were helping graft the vines!) planted a variety of wine grapes on the property, including cabernet sauvignon, chardonnay, merlot, pinot noir, chenin blanc and more. Two years later, in 1968, the family bottled their first cabernet sauvignon, mainly for friends and family to enjoy.
It was in 1975 when the Wetzel family declared they'd start a "real" winery and they named it Alexander Valley Vineyards.
Today, AVV produces a wide variety of estate wine, with their main varietals being cabernet sauvignon, zinfandel, chardonnay and merlot.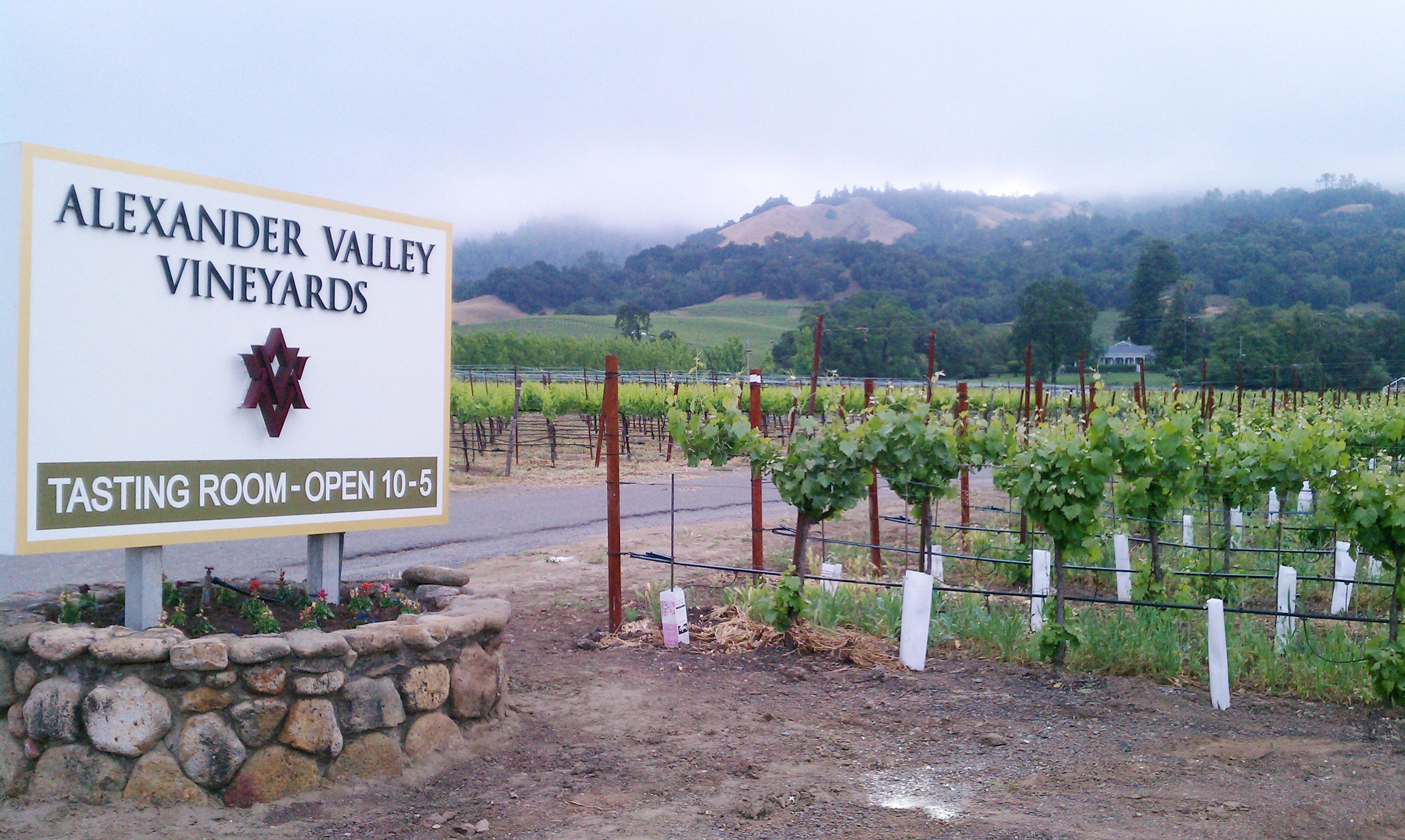 To enter the winery and tasting room you pass by estate vineyards. (Courtesy photo)
Alexander Valley Vineyards 2015 Homestead Red Blend
AVV's Homestead Red is made for easy going, easy sipping evenings when you just want to crack open a decent bottle of wine and watch a movie. It really epitomizes the tasty, affordable red table wine.
It's a blend of six different grapes, all grown in Alexander Valley, some from AVV's estate vineyards. Winemaker Kevin Hall selected merlot (44%), zinfandel (35%), grenache (7%), mourvedre (7%), cabernt sauvignon (5%), and syrah (2%) for this vintage. A little something for everyone, if you will.
There was a drought in 2015, which created some really great fruit flavors for this vintage. That's one magical thing about lack of rain and grapes – they dig deep for water and create some really intense juice.
Hall fermented and barrel aged each varietal for this blend separately, then blended the juice when the time was right to create what we have today, the 2015 Homestead Red Blend.

At a mere 14% for a hearty red blend, on the nose, I noticed lovely cola, vanilla and dark cherry aromas, with a tiny touch of baking spice.
Upon taste, this blend has an accessible palate to please anyone. Raspberry and cherry flesh out the fruity components, with a bit of vanilla and oak on the tail. It's an easy drinker – the tannins are super balanced.
It's also one heck of a bargin! For a family owned, handcrafted red table wine it retails for a mere $20 at the winery. This is one you can buy by the case for when company arrives unexpected or you just want something easy to drink (without having to decant or think too much) with your weekly spaghetti supper.
Alexander Valley Vineyards 2015 Homestead Red Blend retails for $20. You can buy a bottle of it via their website here.