Visiting San Francisco in the near future and want to escape the city for the afternoon? Perhaps you live in SF and need a few new ideas on places play hookey during a rough work week.
Here are 5 cool day trips from San Francisco to soak in the sun, explore history and art, spend time shopping, and indulge in the many delicious food and drink offerings that about in the region.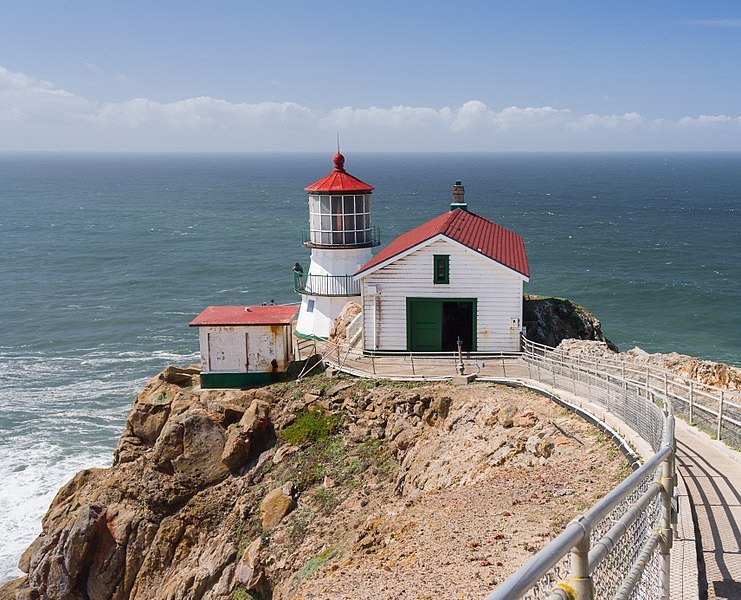 Point Reyes Lighthouse in Point Reyes National Seashore. (Photo: © Frank Schulenburg / CC BY-SA 3.0)
1. Point Reyes (1 hour)
Get up early in the morning and cruise up Highway 1, following the rugged shoreline overlooking the Pacific Ocean to Point Reyes National Seashore. Operated by the National Park Service, the Seashore offers beautiful coastal views, nice hikes, whale watching (January-March), and a chance to visit Point Reyes Lighthouse (pictured), which is listed on the National Register of Historic Places. Don't miss the tule elk, an endangered species of elk only found in California.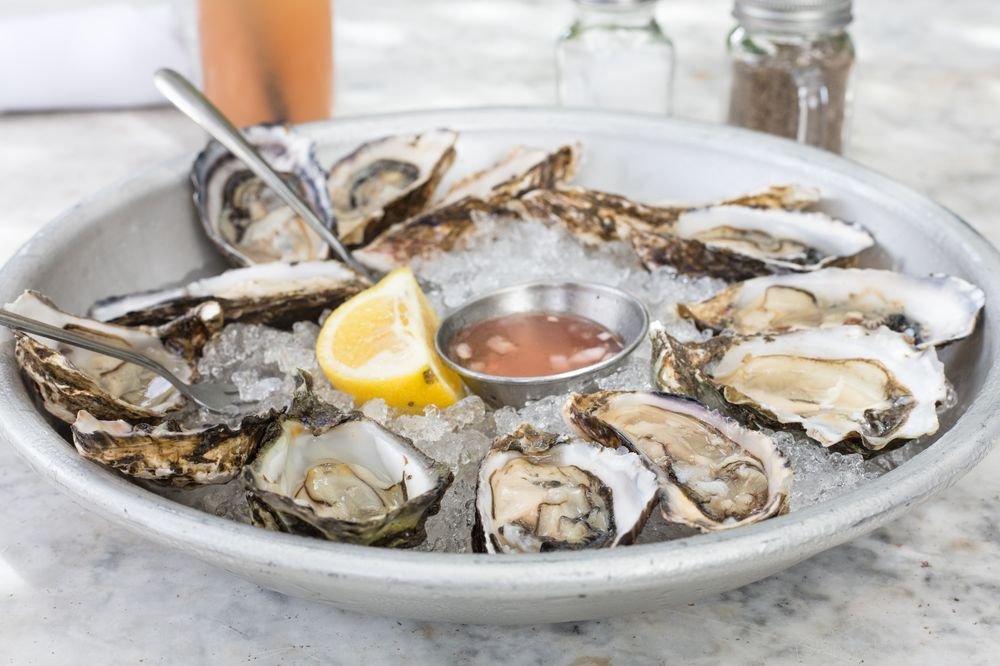 Fresh oysters from nearby Tomales Bay at the Station House Cafe. (Photo: Yelp)
After a hike, cruise through quaint villages (including Inverness, where my grandma was born) towards the community of Point Reyes Station. For lunch, visit Marin Sun Farms, which services grass fed, pasture raised local beef – order the burger, it's one of the best in the country. For wider options (looking at you vegan and vegetarian Steemians), visit the Station House Cafe, a casual, local favorite serving up craft beer and locally sourced organic food.
Post-fueling up, stroll around downtown Point Reyes Station, checking out the boutiques (don't miss Coyuchi and Zuma) and cheeseshops (Cowgirl Creamery).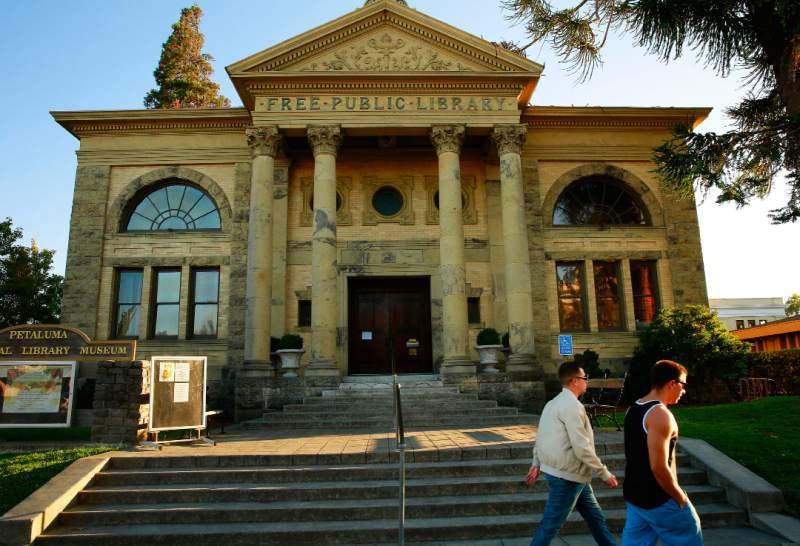 Visit the Petaluma Historical Library & Museum for a taste of Petaluma's unique history. (Photo: Conner Jay)
2. Petaluma (1 hour)
The former "Egg Capital of the World" is now one of the hottest, up and coming cities in Northern California. Located in South Sonoma County, on the cusp of Wine Country, Petaluma has a compact downtown filled with no shortage of cool boutiques, quirky antique stores, farm-to-table restaurants and bars serving up local craft beer.
Start the afternoon at the Petaluma Historical Library & Museum, which showcases the unique history of Petaluma, including it's Native American heritage and the city's role in agriculture (don't miss the exhibit about the Egg Queen).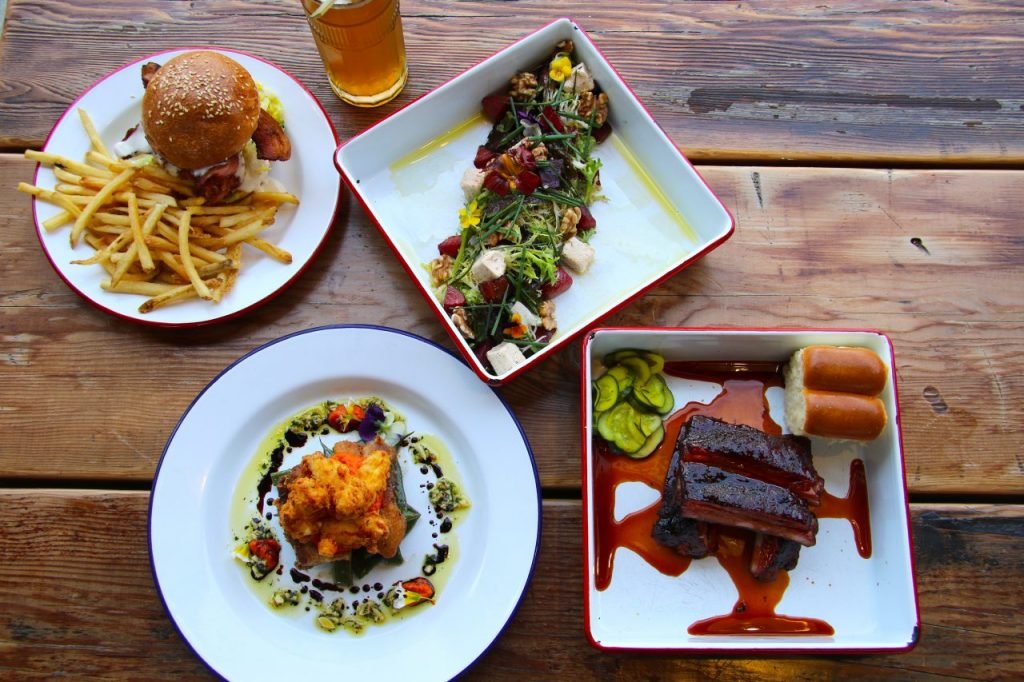 Grab a beer and some BBQ, with a contemporary twist, at the beer garden at Brewsters. (Photo: Heather Irwin)Grab lunch and beers at Brewsters Beer Garden, which offers a cool indoor-outdoor space that is dog and kid friendly. The beer garden has a fire pit, bocce ball court, and a rotating schedule of live music. Plenty of beer on tap – grab a growler to take one home with you to the city. After lunch, check out the boutiques and antique shops downtown and grab a coffee at Acre Coffee to fuel up before the drive back home.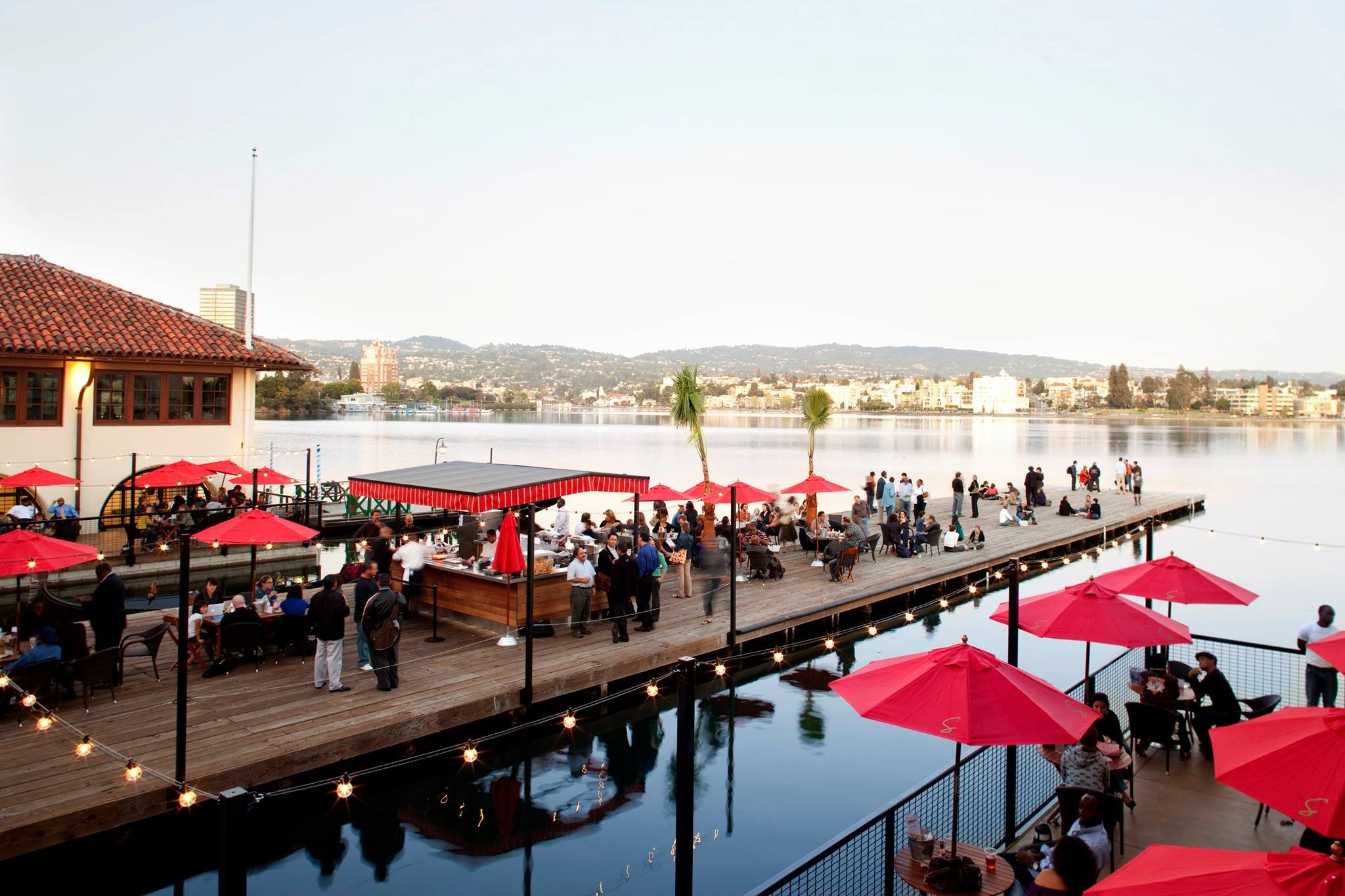 Relax at Lake Merritt and grab lunch at Lake Chalet. (Courtesy photo)
3. Oakland (15-20 minutes)
Grab the BART and head under the Bay to Oakland, the cool cousin to San Francisco's big city scene. Pack a picnic and relax at Lake Merritt, a 3.4 mile heart-shaped lake in the heart of downtown.
The oldest wildlife refuge in the country, you can check out the many birds that flock to the area, walk or ride bikes around the lake on flat trails, play bocce, go rowing, bring the kids to the playground, and more. Don't miss the Lakeside Park community garden, a volunteer tended garden with a bonsai garden. If you don't feel like packing lunch, stop by Lake Chalet for lunch, a lakeside seafood bar & grill with patio dining.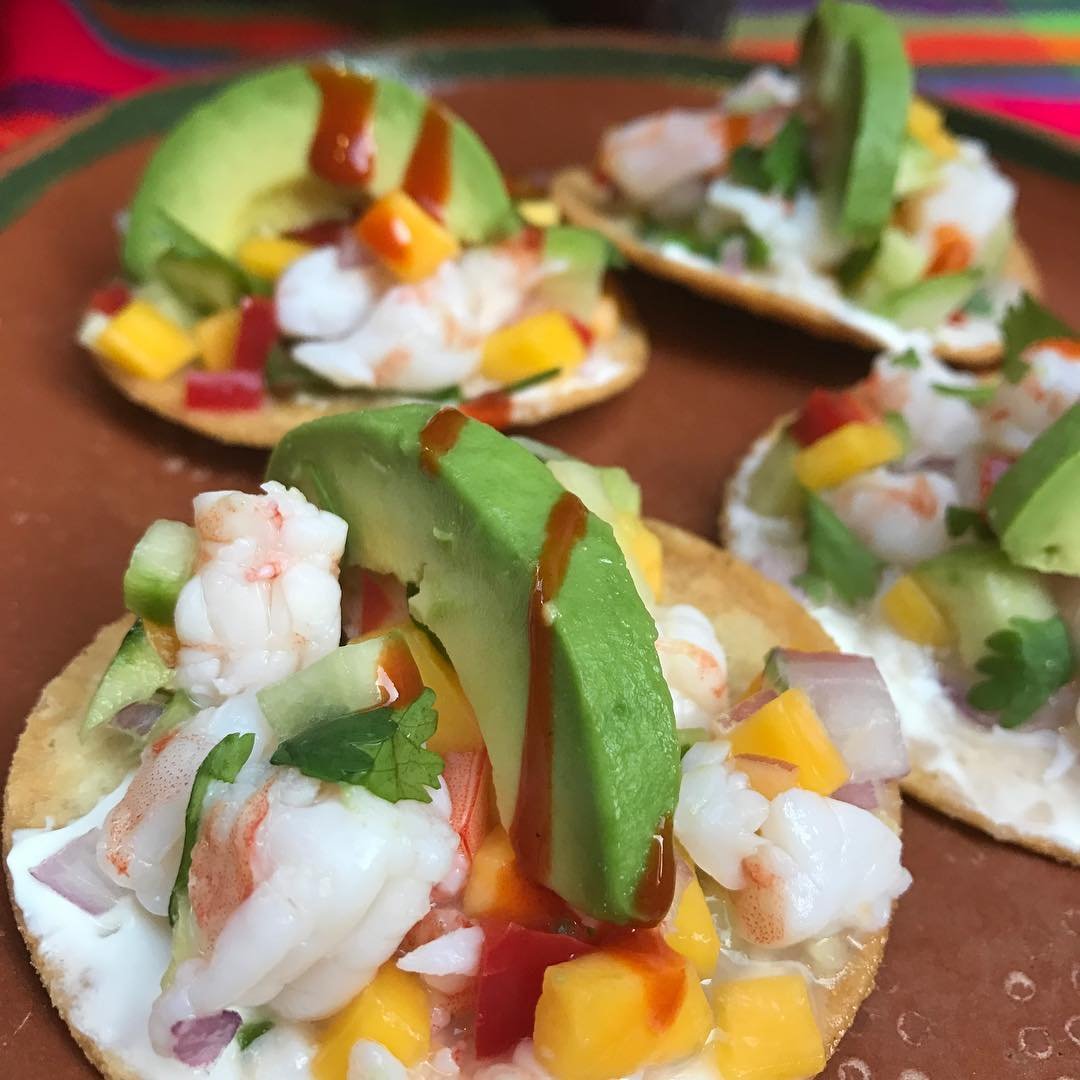 Fresh ceviche is served daily at Tamarindo. (Courtesy photo)Spend the evening in downtown Oakland, checking out boutiques like Umami Mart, which sells Japanese designed barware and housewares. Grab dinner at Souley Vegan, the famous vegan soulfood restaurant, or enjoy contemporary Mexican small plates at one of my favorite restaurants, Tamarindo (don't miss the tamarind margarita!).
After dinner, check out a jazz concert at Yoshi's Oakland or the Fox Theater, and grab a nightcap at Cafe Van Cleef, an eclectic dive bar located in a former theater supply company that serves up world famous Salty Dogs.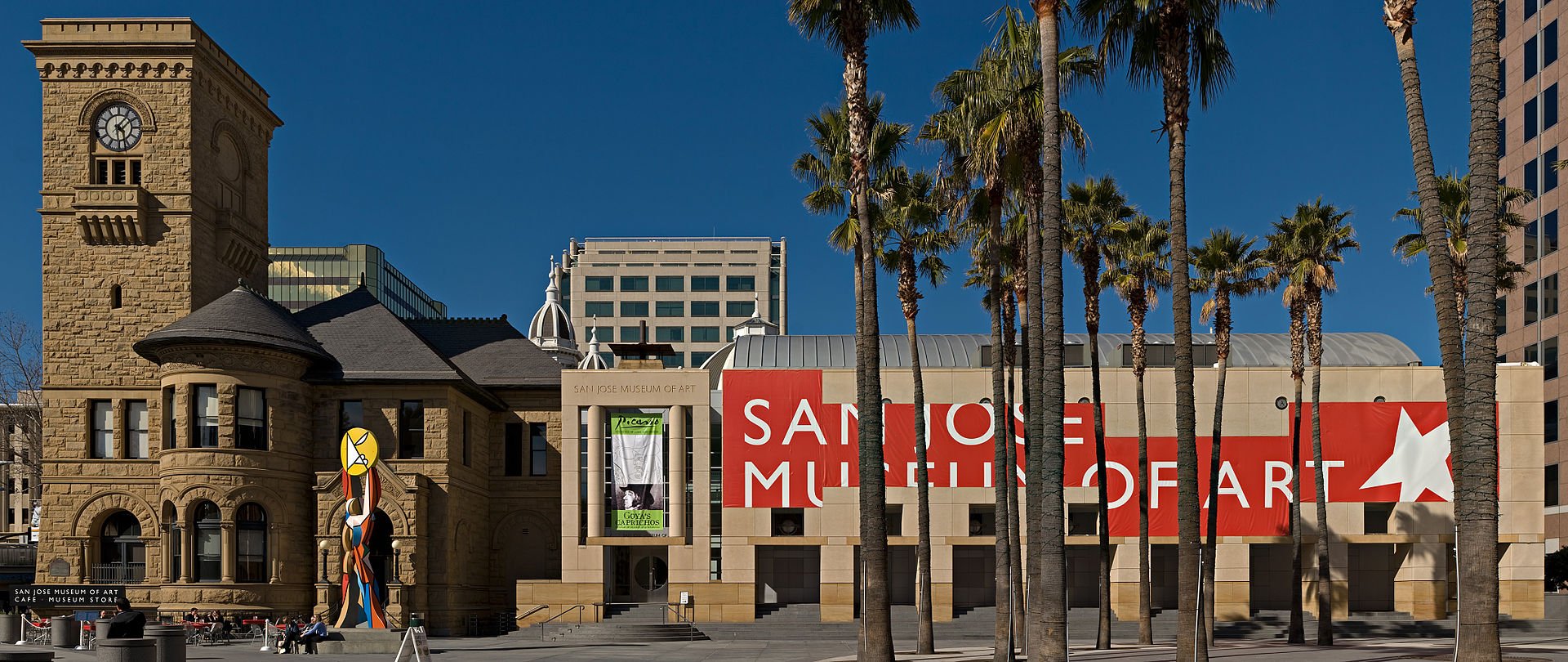 San Jose Museum of Art. (Photo: JaGa, CC BY SA 4.0)
4. San Jose (1.5 hours)
Silicon Valley is more than just tech and one of the best spots to hangout is downtown San Jose, where history, technology, art and an emerging cool urban culture merge.
Park downtown and start at the San Jose Museum of Art, which offers ever-rotating exhibitions focused around modern and contemporary art. Check out the works of Louise Nevelson, as the museum has a large collection of works by the iconic Ukraine-born New York artist. Don't miss the gift shop, which sells cool art books and quirky gifts.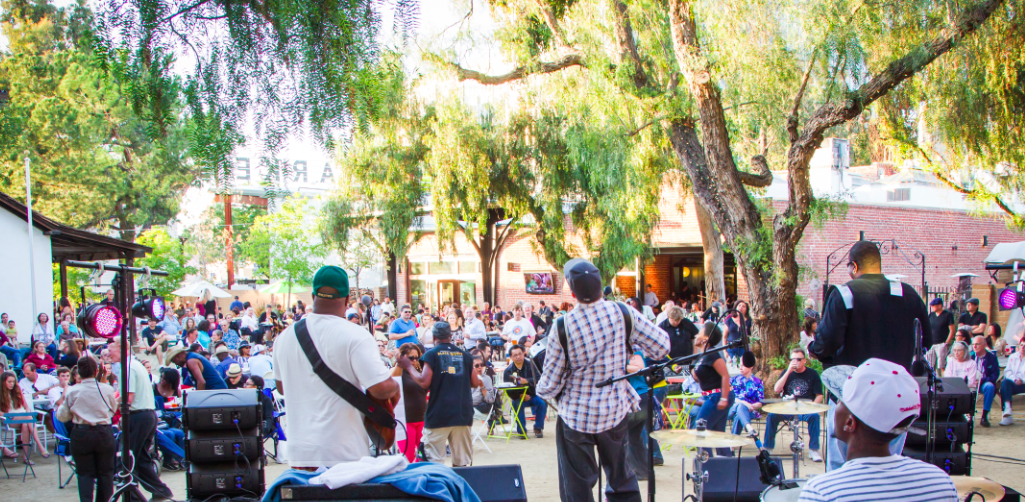 Live music at San Pedro Square Market. (Courtesy photo)After the museum, stroll through historic San Pedro Square, which serves as the gathering place for San Jose locals.  Start at the San Pedro Square Market, where you can nibble on fresh bites from over 20 food vendors and relax with a handcrafted beer or wine on the fresh air patio next to the Peralta Adobe, one of the oldest buildings in the state.
If they're playing, go to a game of the San Jose Sharks, the National Hockey League team. Or, check out a concert at the San Jose Symphony or a jazz show at Cafe Stritch – with over 50 music venues there is no shortage of jams to enjoy.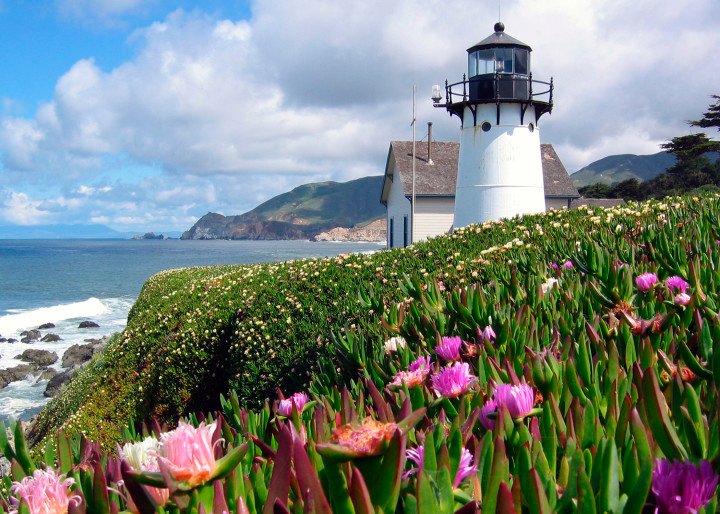 Point Montara Lighthouse is en route to Half Moon Bay. (Courtesy photo)
5. Half Moon Bay (1 hour)
Discover a touch of New England at Half Moon Bay, a quaint town just south of San Francisco located along Highway 1 on the Pacific Ocean. On the way down to Half Moon Bay, stop by Point Montara Lighthouse, a historic lighthouse that also has a hostel offering breathtaking views of the Pacific Ocean. It also offers beach access.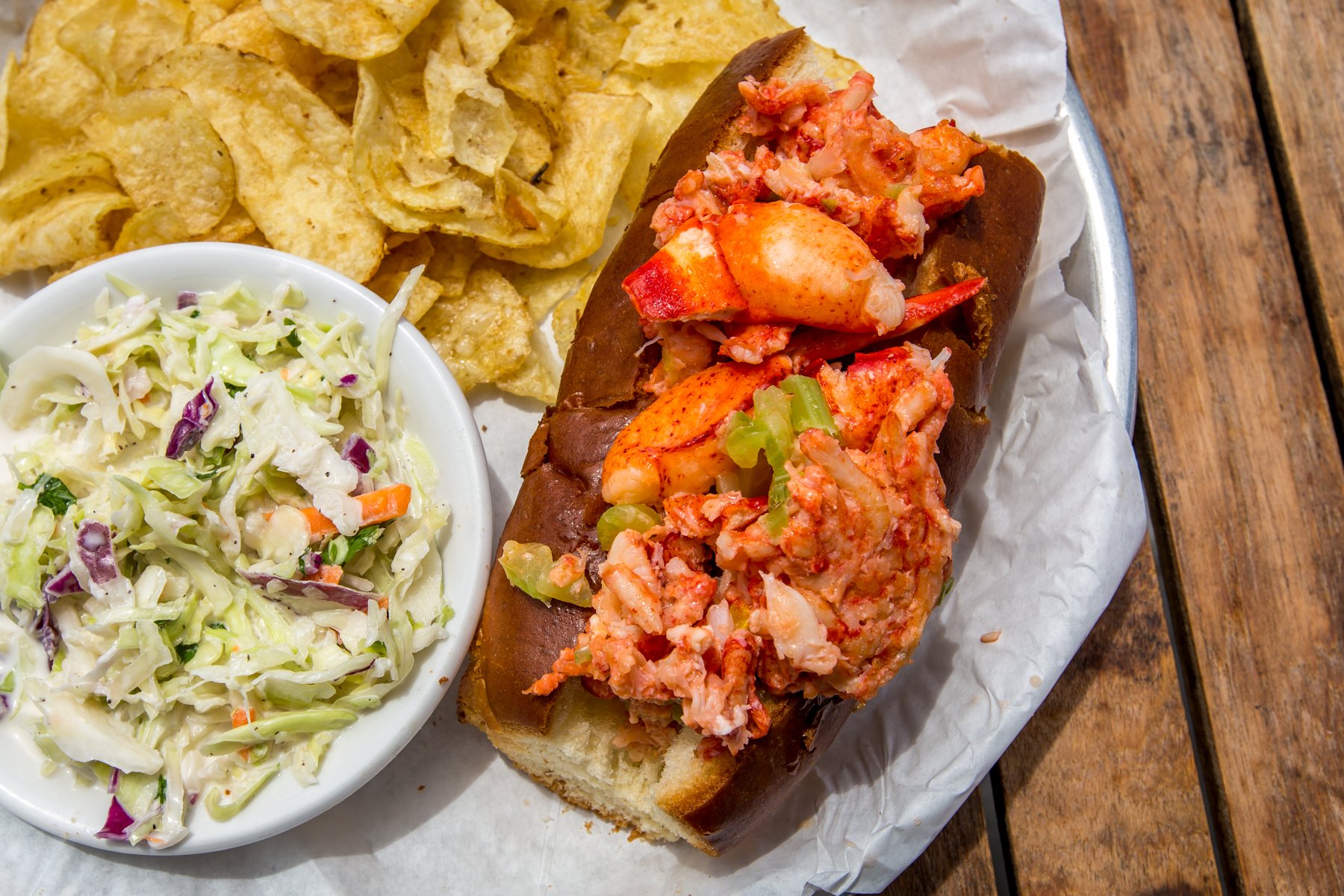 Sam's Chowder House serves up fresh Maine lobster rolls daily. (Photo: Garrick Ramirez)After, head to Half Moon Bay and explore Pillar Point Harbor, where fishermen launch their boats each morning to capture the fresh catch of the day. Chill out by the firepit and order a bowl of clam chowder and a in-house crafted beer at Half Moon Bay Brewing Co. But, don't fill up – walk up the hill to Sam's Chowder House, the award-winning seafood restaurant that serves up fresh Maine lobster, seafood caught daily by local fishermen, and yes – more chowder.
What day trip sounds like one you'd like to take? Have you been to any of these places?