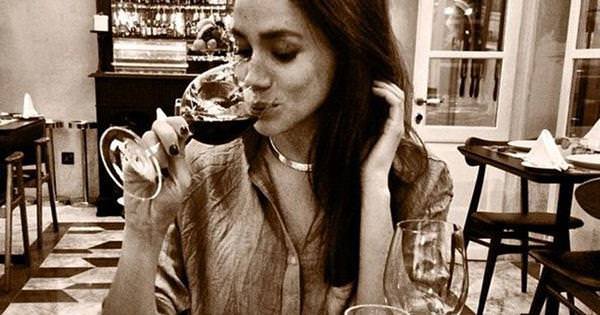 The future royal, Meghan Markle, loves her wine – and it turns out we both have the same taste. While I'm just a mere writer and wine nerd from California, Markle is an American actress who will marry Prince Harry in May, joining the royal British family.
Whether fan of the TV show she stars in, Suits (she's leaving the show next season), a Royal junky, or a wine nerd, it's not common news to many of us that she loves her wine.
Bustle recently put together a list of three of Markle's favorites wines, based on interviews with Markle. Funny enough, they're actually very similar to my own tastes, and includes two wines that I totally love.
Let's check em' out, shall we?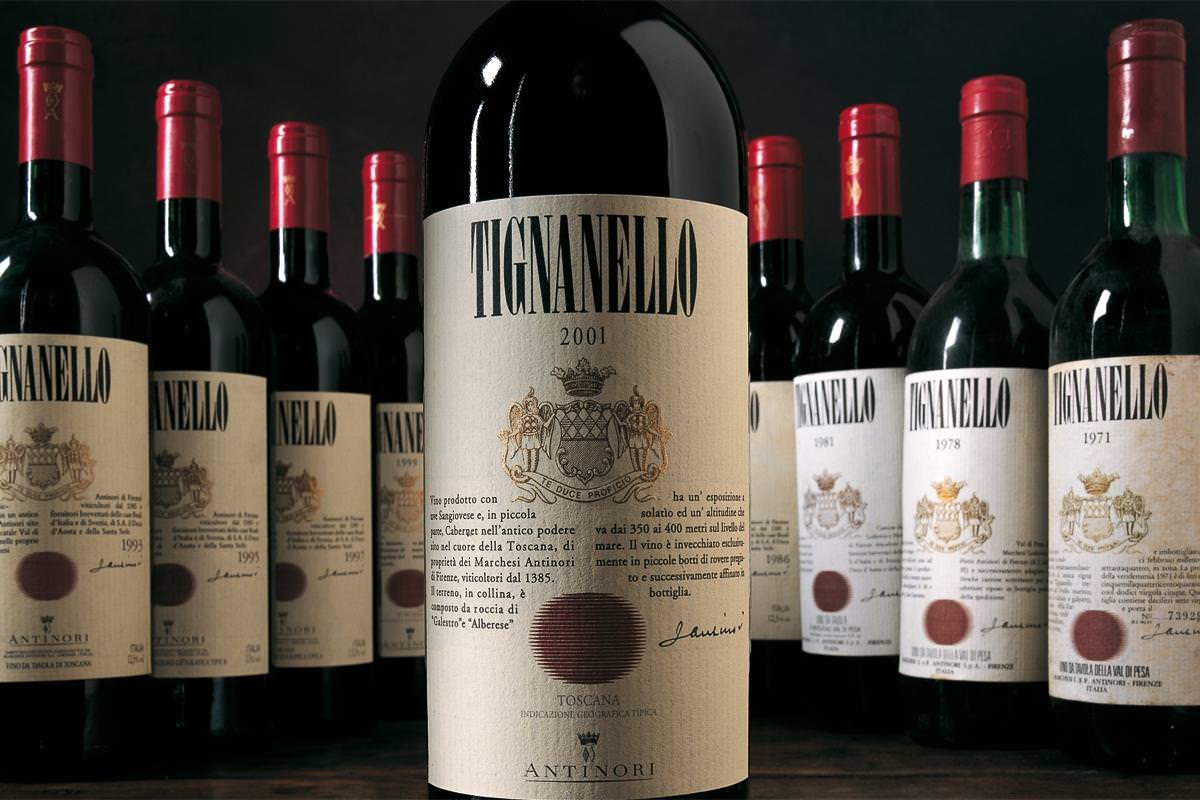 Tignanello is an Italian blend of sangiovese, cabernet sauvignon and cabernet franc. (Courtesy photo)
Wine #1: Tignanello
Markle is a Tignanello fanatic. She loves the Super Tuscan so much, she uses the wine geek nickname for the wine: Tig.
In an interview with People magazine in 2017, Markle shared that "Tignanello is a full-bodied red wine that I tried about seven years ago." She credits the wine with being the first one she ever tried that made her "get" wine, "I finally understood what people meant by the body structure, finish, legs of wine."
It's not a wine for wimps: it's big, bold and juicy and ages fabulously when stored in the right conditions. It's made by Italian producer Antinori, utilizing selected cabernet sauvignon, cabernet franc, and sangiovese grapes from 140 acres of an estate vineyard property.
Tig makes for one perfect steak wine. It's also not cheap, a bottle will set you back almost $100 for a current vintage. If you cough up the SBD or BTC to do it, why not – even better, buy two – one to drink now and one to store in your cellar. Learn more about the wine here.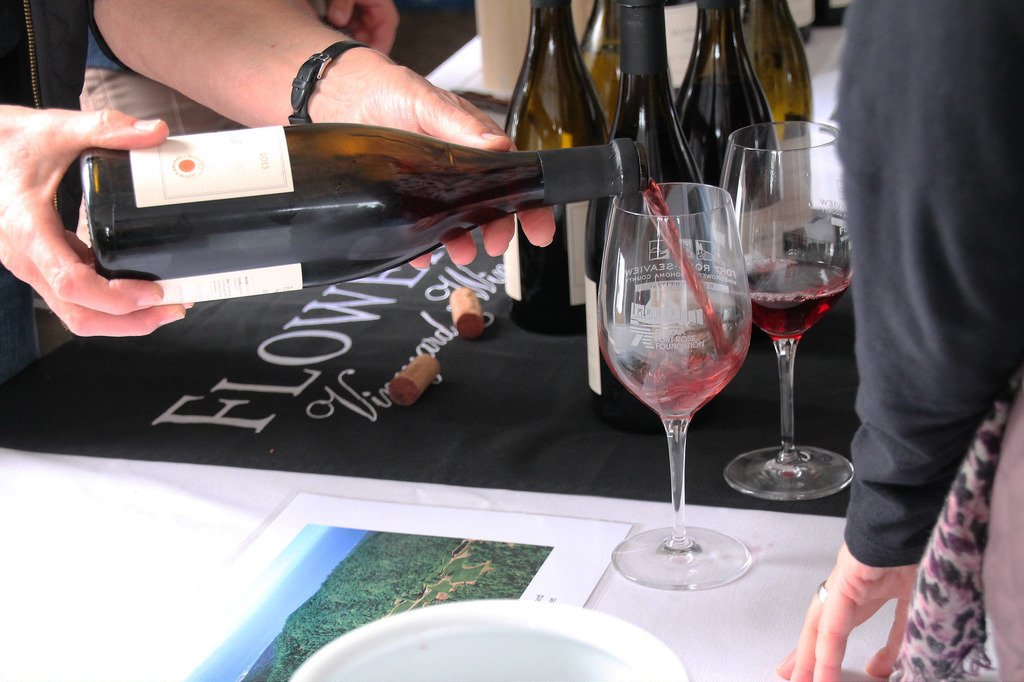 Flowers Vineyards & Winery Pinot Noir is a favorite of Markle – and mine.
Wine #2: Flowers Vineyards & Winery Pinot Noir
In a piece she penned for iVillage, Markle suggested folks settle down after a long day with a glass of wine (or two, actually).
She gives a shout out to one of my favorite pinot noir producers – in fact, their vineyard & winery are located little an hour from my house, where Flowers Vineyards & Winery produces cult collected wines (including one you can buy at your local grocery store!) on their stunning Sonoma Coast property.
Their pinot, which she cites specifcially, comprises biodynamic and organically farmed grapes. The winemaking process is hands off, with each wine letting the terroir speak for itself.
Their vineyards were among the first planted on the Sonoma Coast – a mere two miles from the ocean. Their pinot noir grapes love the environment – cold nights, warm days, and wind.
Their wines are often found across the US, including at local grocery stores and wine shops. Pick them up starting for around $45. Learn more here.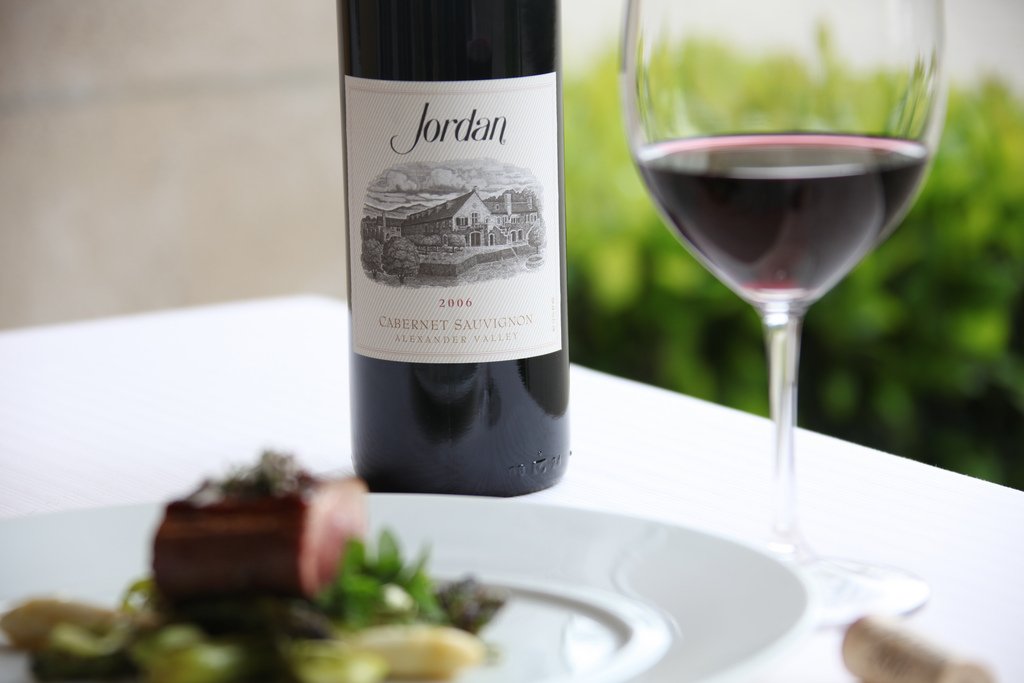 Jordan Winery's cabernet sauvignon is an icon of California wine. (Courtesy photo)
Wine #3: Jordan Winery Cabernet Sauvignon
The last and final wine we've discovered is a favorite of Markle's is Jordan Winery's cabernet sauvignon. She also mentions it as a favorite in the iVillage article.
This is another favorite of mine, too. Located about 1.5 hours north of Sonoma, I've visited the winery once and had one of the best wine tasting experiences I've ever had.
They've been producing wine from Alexander Valley, in Sonoma County, since 1972 and focusing on two wines that they do best: cabernet sauvignon and chardonnay. Frankly, both are so good I could happily drink them for the rest of my life and be quite content.
Jordan makes wines to be aged – 7 to 10 years, if you can wait that long. 😉 When you taste there, you'll taste a current and vintage release, often almost ten years older than the current vintage. It's a great chance to learn about aged wine.
Jordan's wines can be found at fine wine stores and steakhouses around the country, in fact, their cab is one of the top selling restaurant wines (fine dining) in the country. You can pick up their current, 2013 vintage for $55. Learn more here.
[Lead photo credit: Photo of Meghan Markle drinking is from her now defunct Instagram]
This post was originally published on Steemit in 2018.